People with ideas come to CrowdBnk. We help them get those ideas into the very best shape, then present them to the world. If the world's interested, the money follows – and with our help, the idea takes on a life of its own. Once a project's funded, we'll transfer the money across. We'll take care of any paperwork – including helping the business become a plc if it was offering shares to its supporters. And we'll help everyone stay in touch. From there, it's down to you.
We make listing a project and raising funds easy and straightforward.
Sign-up as a CrowdBnk member and use our simple create project wizard to describe your idea. We'll review it and if anything's not clear, we'll email you with questions. We're here to help you get your idea in the very best shape. Once we all agree that your project is working as well as possible, your project will go live on the site for supporters to see.
Engage with potential supporters get them excited about your idea, sharing your idea and financially supporting it. When you reach your funding target issue the shares or deliver the rewards to your investors and we'll send you the funds you raised, less a small fee. Keep in touch with your investors so that they can share in your success story.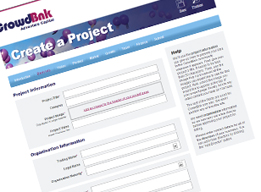 Supporting a CrowdBnk project is simple and easy.
Sign-up as a CrowdBnk member and browse the exciting UK projects. Invest as little or as much as you like by using our secure online payments process. If you invest in a for-profit project that achieves its funding target you'll receive shares that give you a direct ownership interest in the company, otherwise you'll receive your reward or confirmation of your donation. You can remain involved in the project through ongoing interaction with the entrepreneur and participate in the project's success.